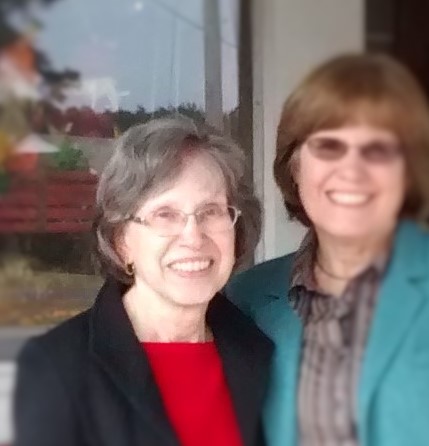 One of the most beautiful saints of God passed into eternity last week – my sister, Betty Jean (whom I knick-named BJ). We are grieving our loss, yet rejoicing in her gain as she has now run into the arms of Jesus.
A couple of weeks before BJ died, I was taking care of her to give her faithful husband, Phil, a break. I whispered in her ear, "BJ, soon you will be home with Jesus." In one of her rare moments of lucidity, she looked into my eyes and very clearly said, "Yes." That caught me by surprise and I replied, "Well, I'm jealous, but I'll see you there soon enough." She smiled back at me. That moment was such a sweet gift from the Lord.
Grief is often a deep, dark hole that really hurts. We feel a great loss because we saw BJ as belonging to us. Yet, she was just 'on loan' for a season, a period of time set by God. In reality, Betty Jean has been God's child, even before she was born.
As the psalmist says (Psalm 139:15-16), "My frame was not hidden from you, when I was made in secret, and skillfully wrought in the lowest parts of the earth. Your eyes saw my substance, being yet unformed, and in Your book all the days fashioned for me were written, when as yet there were none."
Grief is a strange mixture of delightful memories... and an aching heart. Here are some thoughts on grief I've learned through the GriefShare ministry:
Grief is the price we pay for having loved.

Because of what Christ has done for you, you can grieve with hope.

Time is not a healer, God is.
My sister, Betty Jean Crawford Pearson, fought the good fight, she finished the race, she kept the faith. She is no longer with us, but she is definitely alive, more so now than ever. And she now hears Jesus' words, "Well done, good and faithful servant."
"May the God of hope fill you with all joy and peace as you trust in him, so that you may overflow with hope by the power of the Holy Spirit." Romans 15:13